---
Session A: Addressing Land Justice and Equity at Scale
---

Katie Allen serves as Director of Landscape Conservation to support the Appalachian Trail Conservancy's efforts to fulfill its vision that the Appalachian Trail and its surrounding landscape are protected forever for all to enjoy. At ATC, she directs focused priorities including the Appalachian Trail Landscape Partnership, the Wild East Action Fund, and the Appalachian Trail Community Program, as well as oversight of the regional and place-based landscape conservation efforts of the Northern Appalachian Landscape Partnership and ATC's Pennsylvania landscape partnership with the state-led Conservation Landscape Initiative.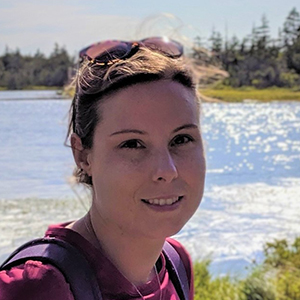 Danica Belknap is a Senior Environmental Planner at Southeastern Massachusetts' regional planning agency, SRPEDD, and coordinates the Resilient Taunton Watershed Network (RTWN). Danica has worked in New York City and Massachusetts to advance watershed planning and habitat restoration, focusing on climate resilience and inclusive public engagement. Danica assists communities in Southeastern Massachusetts to undertake proactive land use planning that leverages the value of nature to achieve healthy, sustainable, equitable, and resilient communities. With RTWN, Danica brings together regional practitioners to facilitate watershed-scale collaboration.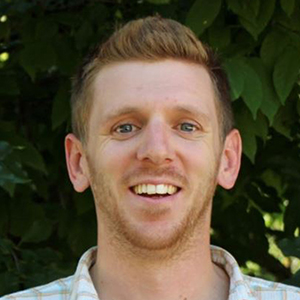 Zak Brohinsky is a Conservation Planner and Spatial Analyst with Resilience Planning and Design, a consulting firm based in New Hampshire specializing in conservation and open space planning at the regional and local levels. With a foundation in applied land conservation, Zak has worked with federal and state agencies, private entities, and nonprofit organizations throughout the Northeast on collaborative and strategic conservation planning projects. He finds creative ways to analyze landscapes from different lenses and tells cohesive and engaging stories along the way. Zak also holds an MS in Conservation Biology and Planning.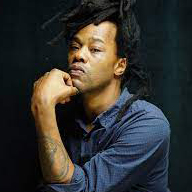 Christopher Carr is a Brooklyn-based multidisciplinary conceptual artist, photographer, emcee, educator, and instrumentalist. In 2010, he founded Brooklyn Wildlife, a creative arts incubator specializing in independent art and music. He hosts podcasts and interview series, and has organized hundreds of live events and performances. He's spent 20 years playing music and has toured more than half the country. Along with Melissa Hunter Gurney, he co-founded the art space Gamba, the GAMBAZine publication, and Black Land Ownership. He leads Diversity and Inclusion workshops and developed Curating the Classroom to help schools deactivate systemic oppression.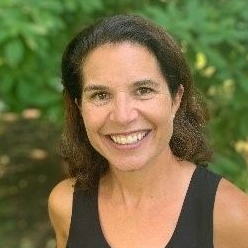 Heather Clish is the VP of Conservation and Recreation Advocacy at the Appalachian Mountain Club (AMC). She coordinates and guides AMC's conservation policy, advocacy, and trail planning programs across AMC's region in New England and Mid-Atlantic states to protect the outdoors, significant recreational experiences in both urban and backcountry areas, and the lands and waters critical to the region's climate future. She has over 20 years of experience in government affairs, recreation planning and management, community involvement and conflict resolution, and natural resource protection. She has an MA in Environmental Policy from Tufts University and lives in the Boston, Massachusetts area.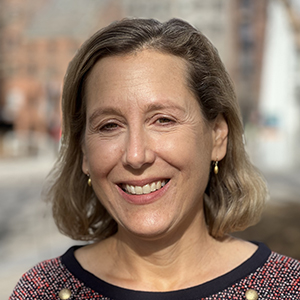 Stephanie Cooper has over 25 years of experience working on parks and open space, conservation, transportation, and environmental protection issues in the public sector. She currently serves as Undersecretary for Environment within the Massachusetts Executive Office of Energy and Environmental Affairs, with a portfolio including land conservation, park investments, toxics use reduction and coastal zone management. In her role, she also oversees the state environmental agencies with a focus on protecting, preserving, and enhancing the Commonwealth's environmental resources while ensuring a clean energy future for all.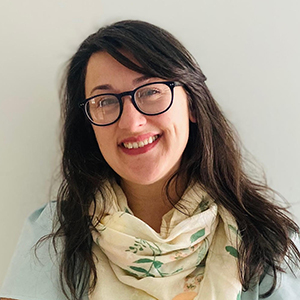 Stefanie Covino (she/her) manages the Blackstone Watershed Collaborative at Clark University, which serves to improve climate resilience and watershed health through capacity building and technical assistance in the bi-state watershed's 39 communities and many tribes. She has an MS in Environmental Science and Policy from Clark University. She is on the steering committee of the Narragansett Bay Estuary Program and a Keystone Cooperator. Her interests include land use planning, stormwater management, ecological restoration, and equitable, nature-based solutions to reduce climate hazards and improve community resilience.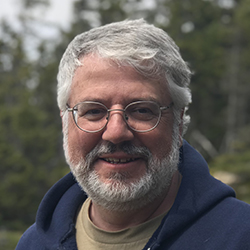 John J. Daigle, PhD, is a Penobscot Nation citizen member and professor in the School of Forest Resources at University of Maine, Orono. He has worked to mobilize diverse interests to address potential threats from the invasive Emerald Ash Borer (EAB) in Maine. The research seeks to study and facilitate how Wabanaki, basket-makers, tribes, state and federal foresters, university researchers, and landowners collaborate to prevent, detect, and respond to the EAB's threat. He is developing similar work focused on climate change and climate-smart forestry practices. As a grant partner with New England Forestry Foundation, he will be working with the Passamaquoddy Tribe and Mi'kmaq Nation on forest management practices on their lands.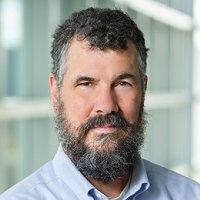 Brian Donahue, Professor Emeritus of American Environmental Studies at Brandeis University, is a farm and forest policy consultant. He holds a PhD from the Brandeis program in History. He co-founded, and for 12 years, directed Land's Sake, a nonprofit community farm in Weston, Massachusetts. Brian now co-owns and manages a farm in western Massachusetts. He sits on the board of the Massachusetts Woodland Institute and The Land Institute in Salina, Kansas. He is the author of Reclaiming the Commons: Community Farms and Forests in a New England Town (1999), and The Great Meadow: Farmers and the Land in Colonial Concord (2004). He is co-author of Wildlands and Woodlands: a vision for the future of Massachusetts and A New England Food Vision.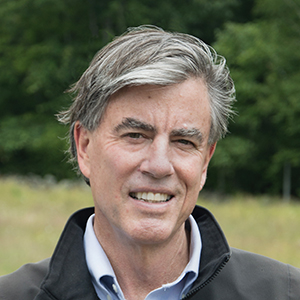 David Foster is an ecologist and Director Emeritus at the Harvard Forest, Harvard University's 4,000-acre ecological laboratory, and President Emeritus on the board of the Highstead Foundation, a regional conservation nonprofit dedicated to increasing the pace of land protection in New England and beyond through science. In 2010, David and colleagues developed Wildlands and Woodlands – A Vision for the New England Landscape that argues for regional forest and farmland conservation integrated with resilient community development for the benefit of nature and all people. Through strong collaboration, the Wildlands, Woodlands, Farmlands & Communities initiative is advancing many regional public and private partners.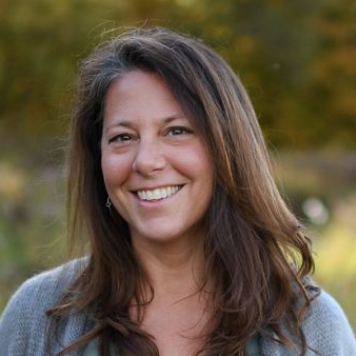 Heather Furman is the Appalachians Director at The Nature Conservancy. As a global priority landscape for the Conservancy, Heather provides leadership for continental-scale conservation, leading teams and initiatives across 17 states and 3 Canadian provinces. Before that, Heather served as the conservancy's State Director in Vermont. She has held federal and state government positions and with local and international NGOs. In addition to her formal education, she has traveled extensively throughout Europe, Latin America, and Asia. She resides in Vermont on the unceded land of the Western Abenaki known today as the Northern Appalachians.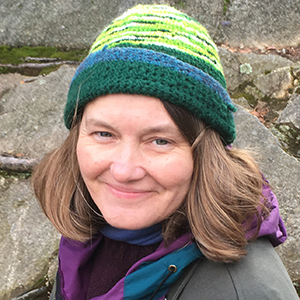 Lisa Hayden is Director of Outreach & Engagement at New England Forestry Foundation (NEFF) where she focuses on woodland owner education and partnerships to advance conservation and sustainable forestry. She led a six-year comprehensive landowner outreach project in the 38-town MassConn Sustainable Forest Partnership. She helped connect landowners with resources to make decisions about long-term conservation and management of their land, including climate change considerations. She currently serves as NEFF's administrative liaison to the Woodlands Partnership of Northwest Massachusetts and will be supporting woodland owner outreach in the Climate-Smart Forest Partnership.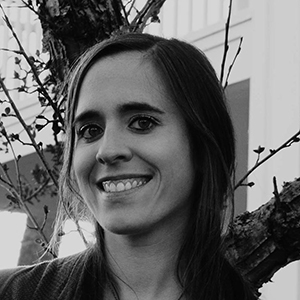 Liz Kelly is a professional planner and designer with Resilience Planning and Design, a consulting firm based in New Hampshire that specializes in comprehensive land use planning and open space and conservation planning at the local and regional scale. She holds an MS in Ecological Design and Planning and has worked on projects throughout the Northeast focused on dynamic visioning, place-based analysis, collaborative land use planning, creative plan development, and equitable outreach and engagement. Liz is passionate about helping communities and organizations realize their goals and envision solutions to complex issues.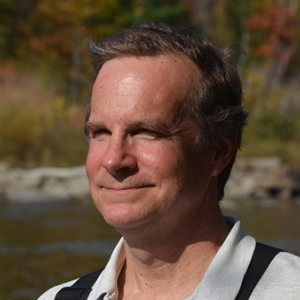 Andrew Milliken, Regional Landscape Conservation Coordinator for the Science Applications Program of the U.S. Fish and Wildlife Service (FWS,) coordinates landscape conservation in the Northeast Region. Earlier, he was Project Leader at the FWS's Lake Champlain Fish and Wildlife Conservation Office; the first Coordinator of the North Atlantic Landscape Conservation Cooperative, leading the partnership to support the development of critical science and put landscape conservation tools to work on the ground across the region; coordinator of the Atlantic Coast Joint Venture working throughout the Atlantic Flyway; a biologist with the Southern New England – New York Bight Coastal Ecosystems Program; and a scientist with U.S. EPA's Environmental Monitoring and Assessment Program.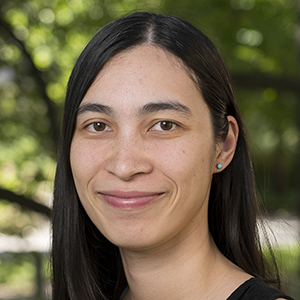 Melissa Ocana is the Climate Adaptation Coordinator at UMass Extension, where she promotes capacity and network building for climate adaptation practitioners with nature in mind. She specializes in peer learning and climate collaboratives. While focused on Massachusetts, she also engages in regional and national efforts, such as the National Adaptation Forum Planning Committee. Previously, Melissa ran a capacity building and grants program for New Jersey environmental nonprofits. She has also been Assistant to the Climate Change Policy Advisor at the U.S. Fish & Wildlife Service. Melissa has a BA from Vassar College and MS in Wildlife Science from Oregon State University.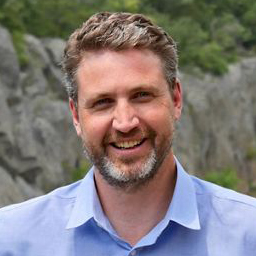 Tim Purinton is a special assistant, coordinating the Department of Interior's Keystone Initiatives via the Intergovernmental Personnel Act funded by The Nature Conservancy (TNC). In this role, Tim works closely with the Associate Deputy Secretary of Interior and the Deputy Director of U.S. Fish and Wildlife Service. Prior to this post, Tim was the Executive Director of the Maryland/DC Chapter of TNC. Tim started his professional career in Massachusetts where he was the founding director and co-creator of the Massachusetts Division of Ecological Restoration in the Department of Fish and Game.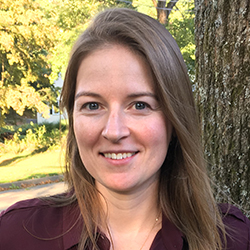 Jennifer H. Shakun, Bioeconomy Initiative Director at New England Forestry Foundation, works to promote the use of local wood sourced from climate-beneficial forestry practices, as a lower carbon, ecologically sound building material. She advances this work through outreach and strategic partnerships, science, and program implementation. Before that, she was an Applied Forest Scientist at Manomet working with large landowners to reduce climate risk and increase resilience in North American forests. Earlier, as a project manager at Innovative Natural Resource Solutions, LLC, she worked on wood energy, resource sustainability, and landowner outreach.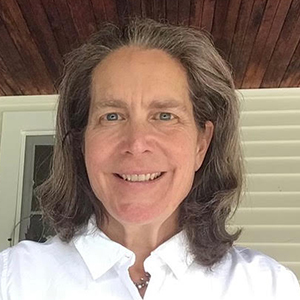 Amy Sheldon, of Middlebury, Vermont, holds a BA in economics from Middlebury College and an MS in Natural Resource Planning from the University of Vermont. She is a consulting Natural Resource Planner at Landslide Natural Resource Planning, Inc. Amy is also a Senior Faculty member at the National Outdoor Leadership School (NOLS), based in Lander, Wyoming and serves on the Middlebury Conservation Commission. Amy served on the Middlebury Planning Commission for 10 years, on the District 9 Environmental Board for Act 250, and on the board of the Middlebury Area Land Trust before being elected to the Vermont House in 2014. She has served on the Fish, Wildlife and Water Committee, the Agriculture and Forestry Committee, and the Commerce and Economic Development Committee.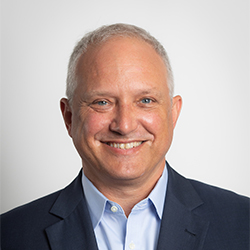 Sacha Spector is the Program Director for the Environment at the Doris Duke Foundation, where he oversees all of the foundation's grantmaking on climate change, land conservation and stewardship, and inclusive conservation. Previously, Spector held positions as Director of Conservation Science at Scenic Hudson, as manager of the Invertebrate Conservation Program at the American Museum of Natural History and as adjunct associate professor at Columbia University's Department of Ecology, Evolution and Environmental Biology. Author and co-author of more than 30 research papers, books and articles, he earned a PhD in ecology from the University of Connecticut and a Bachelor of Science in environmental biology from Yale University.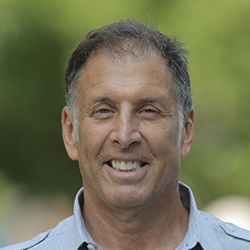 Jeff Spiritos is Principal of Spiritos Properties LLC, a commercial and residential developer that builds mass timber projects in New York and the Northeast. Spiritos worked for 25 years with Hines before starting his firm in 2004, and for the past nine years, has turned to building only with mass timber structural systems. Current projects include two projects under construction in New Haven, Connecticut and a 55+ rental apartment project in Northampton, Massachusetts, currently in design. Both the New Haven projects were selected for U.S. Forest Service Wood Innovation Grants. Spiritos has a BS in civil engineering from Duke University and an MBA from the University of Michigan.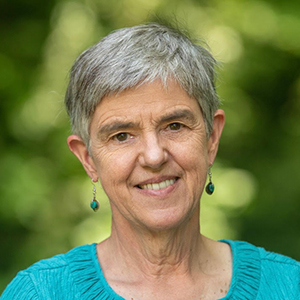 Elizabeth Thompson is a conservation ecologist and botanist living in Jericho, Vermont, where wild places are near at hand. Liz is recently retired from a 40-year career in land conservation in Vermont but remains actively involved in the work. She co-authored Wetland, Woodland, Wildland, A Guide to the Natural Communities of Vermont, as well as Vermont Conservation Design and, most recently, Wildlands in New England: Past, Present, and Future. For 20 years, she taught Field Botany and Ecology at the University of Vermont. Liz's current favorite pastime is walking in nature with a camera, finding the beauty in small and ordinary things.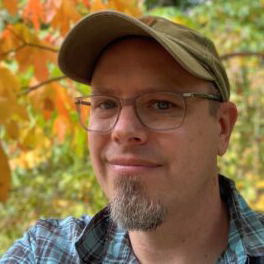 Mark Wamsley is Conservation Director at Kestrel Land Trust. He draws on training as an anthropologist and a landscape architect to pursue his passion – helping landowners and communities find the common ground necessary to protect open space. He has been actively involved in land conservation in the Pioneer Valley for more than 15 years, formerly serving as a staff member of The Trustees of Reservations and its Highland Communities Initiative and as a Nonotuck Land Fund board member. He has completed dozens of complicated land conservation projects at Kestrel Land Trust.