In-Person on Thursday, November 9
University of Massachusetts, Amherst
The 14th annual Regional Conservation Partnership (RCP) Network Gathering will explore how landscape conservation efforts protect and enhance values beyond biodiversity – including land justice and community resilience.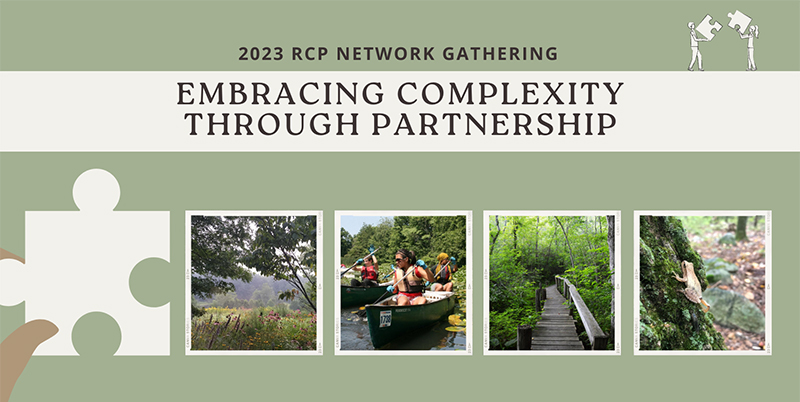 In our last three virtual RCP Network Gatherings, we discussed equity and conservation organizations' roles in advancing land justice, exploring the "why" and the "how."
While the climate crisis grows, we hope to inspire and energize participants. Conservation leaders' presentations will focus on building relationships with new people and groups working toward common goals of enhancing biodiversity and addressing justice through land use practices. Workshops will explore how to design landscape conservation to help partners and communities solve multiple challenges at scale for nature and all people. 
---
Keynote – The Imperative for Conservation to Address More
Visionary leaders in philanthropy and community-centered conservation: Forrest King-Cortes, Director of Community-centered Conservation, Land Trust Alliance; Onika Abraham Lee, Executive Director of the Blue Sky Funders Forum; Sacha Spector, Program Director for the Environment, Doris Duke Foundation, will discuss how we can advance equity, community resilience, and other objectives through conservation. Panelists will share their perspectives on what just and integrated land use looks like and what capacities regional conservation partnerships need to embody to pursue this work.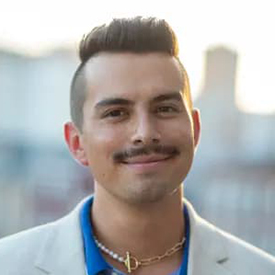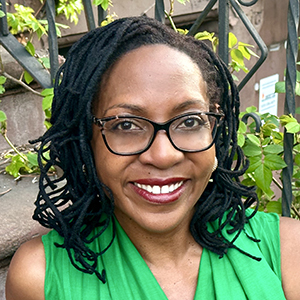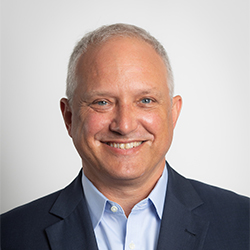 ---
---
Workshops
Session A: Addressing Land Justice and Equity at Scale
Speakers will address the importance of equity and justice in conservation work and how their organizations are addressing these values through their initiatives and projects. What can we learn about how partnerships embrace complexity? How are conservationists collaborating with diverse stakeholders to meet multiple objectives at a landscape scale? Presenters will also share their journeys to learn more about diversity, equity, inclusion, and justice and their relevance to their work and lives.
Session B: RCPs Leading and Learning from One Another
Regional Conservation Partnership (RCP)-led presentations will champion RCPs' role in reaching multiple objectives, connecting with new partners, and acquiring helpful tools to support partners. Leaders will reflect on how RCPs can embrace complexity by engaging new sectors with shared interests, joining land conservation projects at a regional scale, seeking more complicated funding, and expanding land access. RCPs will share how they're collaborating at scale to meet diverse goals and how they address challenges, setbacks, and complexity.
Session C: Research, Resources, and New Ideas to Support Your Work
Topics will focus on building strategic and communication capacity to achieve goals, guiding conservation leaders in how to increase investment in under-resourced communities, and understanding what new research says about the value of wildlands and the restoration of old-growth forests.
---
Need a hotel?
You can make your reservation at Hotel UMass here (group code 810548). Be sure to book your room by October 11. After that, there is no guarantee there will be rooms available.
---
Check this page and sign up for the RCP Network E-News for updates on the program, registration, and more details as the November 9 Gathering approaches.
Please contact Highstead Conservationist Katie Blake with any questions about this year's RCP Network Gathering.