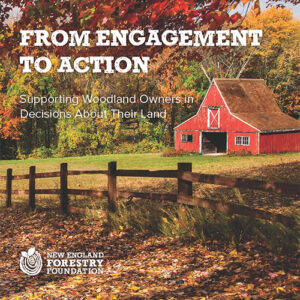 Resources from New England Forestry Foundation (NEFF) are available for land trusts and other organizations working in Regional Conservation Partnerships (RCPs) to increase the pace and scale of conservation as part of the Wildlands & Woodlands vision. The following are available for download or as physical copies by request.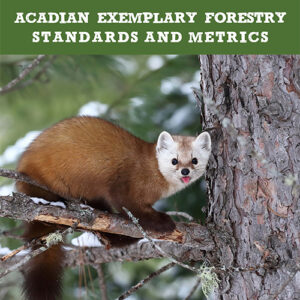 A summary of NEFF's Exemplary Forestry™ standards with co-equal goals of improving forest management for umbrella wildlife species, addressing climate change and producing more and better-quality wood.
Pooled Timber Income Fund (PTIF), a tool that allows landowners to conserve their land while receiving lifetime income and tax benefits, is also an opportunity for land trusts to lease timber on their land into the PTIF to receive both management benefits and an annual income. Contact Sophie Traficonte.
About NEFF: Founded in 1944, the New England Forestry Foundation protects and manages working forestland and pursues innovative programs to advance forest conservation, sustainable forestry, and forest-related climate solutions in New England.