In New England and New York, non-profit land trusts, private landowners, state agencies, and municipalities have established a solid history of working together in creative and strategic ways to protect our forests, clean water, and the communities–both human and wild—that depend on a healthy environment.
Conservation easements are an important tool that allows private landowners to contribute to the protection of open space in their communities while retaining ownership, land values, and rights of particular importance to the landowner.
Now, land trusts can add value to donated conservation easements in their local region while helping to protect rare species habitat and other values throughout the Long Island Sound Watershed.
The Long Island Sound Watershed Regional Conservation Partnership Program (LISW-RCPP), formed in 2015 and spanning six states, works with private landowners to improve water quality in Long Island Sound's watershed. Land protection efforts focus on properties that help prevent stormwater runoff and associated nutrients from entering our waterways. New federal funds from the Healthy Forest Reserve Program are available to help conserve land that also has high value for rare species, such as the wood thrush and wood turtle, two iconic species of the Northeast. To release $2.55 million to conserve 3500 acres of priority forested habitat, we need to provide $5.1 million in non-federal matching funds. Highstead is compiling an inventory of available match to facilitate this new opportunity to advance conservation in the region.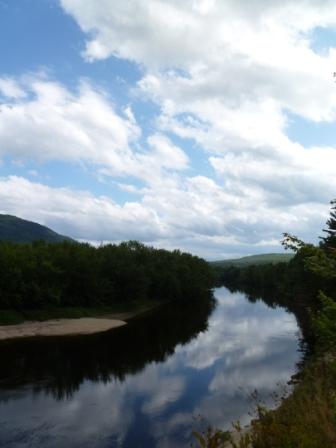 By committing the value of conservation easements—that are not already being used as match for another federal grant—as matching funds for the Healthy Forest Reserve Program grant, you bolster land conservation throughout the watershed. This opportunity applies to conservation easements that are completed between May 15, 2015, and May 14, 2020 (ideally before May 2018). Your land trust also becomes part of an innovative approach to conservation financing and an important regional effort that is now being looked at as a model for conservation throughout the Northeast.