A discussion with Kingsbury Browne Fellow Jane Difley, moderated by Frank Lowenstein and Henry Tepper
Tuesday, May 11, 2021
12:30 pm – 1:30 pm
Presented by: ALPINE/Kingsbury Browne Fellowship
---
Land trusts in New England have protected and participate in the stewardship of millions of acres of forestland that are managed for a variety of conservation purposes, including recreation, the preservation of scenic vistas, timber and other forest product production, wildlife habitat provision, and carbon sequestration for climate change mitigation. In protecting and stewarding these forestlands, land trusts have delivered for more than a century – and aim to deliver for centuries to come – significant benefits in New England and other heavily forested parts of the country.
This panel will discuss what role land trust forest management has to play in the cumulative efforts of the public, private, non-profit, academic, and indigenous organizations and communities to keep our forests vital, and how they view forestry's role in their land trust missions going forward. The discussion is informed by Jane Difley's Kingsbury Browne Fellowship Working Paper: "Standing Tall: Forestry Practices on Lands Conserved by New England Land Trust," available here.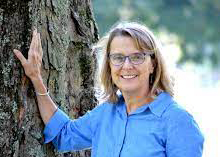 Jane A. Difley, Former President/Forester with the Society for the Protection of New Hampshire Forests. Jane Difley served as President/Forester of the Society for the Protection of New Hampshire Forests from 1996 until 2019. She was the fourth President/Forester, and the first woman, to have led the Forest Society since it was founded in 1901. Prior to the Forest Society, she was the Executive Director of the Vermont Natural Resources Council and spent 10 years working with the American Forest Foundation, where she was named Vice President of Forestry Programs and National Director of the American Tree Farm System. During that time, Jane was elected President of the Society of American Foresters, the national professional association for forestry. She received an MS in Forest Management from the University of Massachusetts in 1979, and a BA in English Literature from Connecticut College in 1971.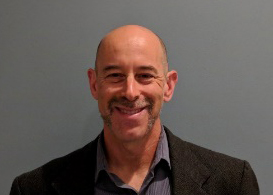 Frank Lowenstein, Chief Operating Officer, New England Forestry Foundation. Frank joined New England Forestry Foundation as Deputy Director in December 2013 and has played a critical role in overseeing and advancing NEFF's climate change mitigation and adaptation work, policy engagement, financial planning, fundraising, strategic planning, communications, and branding. He also leads NEFF's Exemplary Forestry Center, which seeks to maximize the contributions of New England forests to mitigating damaging climate change. Prior to joining NEFF, Frank worked for more than 20 years for The Nature Conservancy.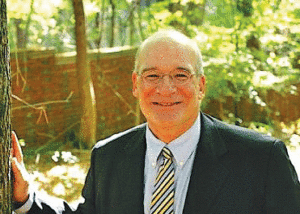 Henry Tepper, Conservation Consultant, ADS Ventures. Henry Tepper is an independent environmental consultant He has spent twenty-five years as a conservation leader in both the United States and abroad. He has special expertise in land conservation and has played a direct role in the protection of almost one million acres in the US and Latin America. Henry's past roles include serving as the President of Mass Audubon, as Chief Conservation Officer and a Partner at Patagonia Sur, LLC, and as Vice President of State Programs at the National Audubon Society. Henry spent thirteen years at The Nature Conservancy (TNC), where he served first as the State Director in New Hampshire and then the State Director in New York State. He was a founding member of the Land Trust Alliance's Land Trust Accreditation Commission and was a member of the Land Trust Alliance's National Leadership Council. 
Henry Tepper and Frank Lowenstein work together as Instructors in the Sustainability Master's Program at the Harvard University Extension School. Their courses and speaking engagements on land conservation policy and practice have enthusiastically engaged students and working professionals from New England to New South Wales, and Chile to China.